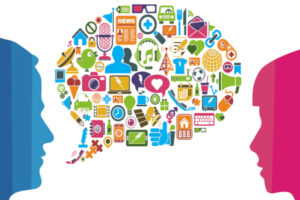 What is VoIP and how can my business become a reseller?
VoIP stands for Voice over Internet Protocol, and allows customers to make and receive telephone calls over the internet. In addition to voice calls, VoIP includes a variety of related services, such as instant messaging and integrated communications systems. End users subscribe to VoIP services, paying providers a monthly subscription to use the software in the cloud.
Many VoIP providers, including VOIspeed, offer companies the option to partner with them as resellers. Partners sell the VoIP provider's service on to their own customers, paying a small percentage of the income from each sale back to the original provider. If you've ever considered becoming a VoIP reseller, read on to discover how it works, and the benefits to your business.
What types of businesses become VoIP resellers?
Here at VOIspeed we partner with a range of companies in different fields. What they all have in common is that their customers can benefit from VoIP services as part of an overall package. Many of our partners specialise in fields such as:
IT services: cloud services, backup solutions, software as a service, troubleshooting and technical support
Network security: firewalls, anti-virus solutions, VPNs and more
Cabling and telecommunications: data cabling, fibre cabling and wireless internet
What are the benefits of becoming a VoIP reseller?
Partnering with a VoIP provider can be a valuable addition to your core business. It's a popular service that customers are often happy to bundle in with your other service offerings. Here are some of the main benefits of becoming a VoIP reseller:
A new and lucrative income stream: VoIP is a sought-after service that can add value for your clients
A growing market: With old-style ISDN and PSTN phone lines planned to be phased out in 2025, now's the time to attract customers looking for a new solution
A reliable and recurring source of revenue: when end users subscribe to your VoIP services, you get a guaranteed monthly income
An adaptable service that can be tailored to your clients' needs: No matter what other products and services you provide, VoIP can be incorporated flexibly into your overall offering
Access to product expertise: By partnering with a VoIP provider such as VOIspeed, you will have access to fast technical support, so you can serve your customers with confidence
What's it like to partner with VOIspeed?
If you're considering becoming a VoIP reseller, it's important to know what to expect from a VoIP partner. So here at VOIspeed, we asked our partners to describe what it's like to work with us.
Discover all you need to know about the VOIspeed partner experience
Contact us
Any questions? Just get in touch. Contact us to find out more about our VoIP service and reseller programme.