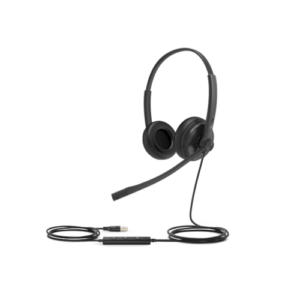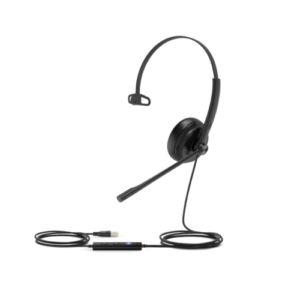 STANDARD USB Headset (Monaural Or Binaural)
STANDARD USB Headset (Monaural Or Binaural) offers a lightweight form factor
that is comfortable to wear, even for an entire workday. It's suitable for workers
who spend a lot of time wearing headsets for voice communications.
Features
Empty section. Edit page to add content here.
 Plug-and-play
USB connectivity to Yealink IP phones, including
T41S/T42S/T46S/T48S/T42U/T43U/T46U/T48U/
T53/T53W/T54W/T57W/T58A/VP59 (T41S/T42S/
T46S/T48S should be upgraded to version 82 or
higher)
HD Voice/Wideband speaker performance
Noise-cancelling microphone and passive noise
cancellation
ActiveProtection technology safeguards users from
acoustic injury
Integrated LED indicator and warning tone
320° bendable boom arm for easy adjustment without breaking
Optional connections for UH34: USB-C, 3.5mm jack
If you would like to find out more information or find help on other subjects, you can find the VOIspeed Support Page by following the link.