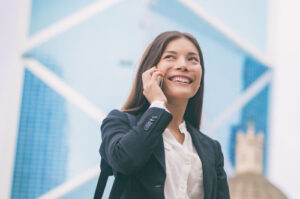 From today you can use our mobile phone connectivity to support your VOIspeed business phone system. 
As remote working rose last year, the use of mobile phones as devices linked to our VOIspeed phone system software rose. To meet this demand we decided to add mobile services to our offering.
VOIspeed mobile phone services in partnership with Three can be included in your monthly bill from us, whether a SIM card or a 20GB data option.  We are using Three because it is a leading carrier offering 99% coverage (combined 3G and 4G network) of the outdoor UK population, dedicating more spectrum to their 5G network than any other UK mobile operator.
If you would like a quote for our mobile services or advice on the best mix of devices for your business in this era of hybrid working, please contact us on  01727 848186.